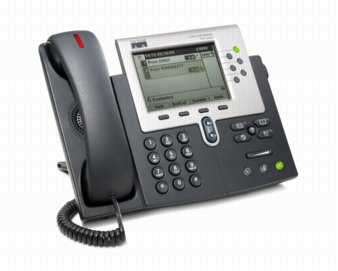 Voice over IP Phone
Serve your customers better
With Voice over IP, your office can be wherever you are. Want to work from home or on the road? Just plug in a phone.
Scaled to fit your business
Get one extension or 100, depending on your needs. Is your business growing? Our phone systems will grow with you.
Detailed accounting
Easily see how many calls your company or any of your employees make. Generate customized reports and graphs as you need them.
A phone call might be your customers' first contact with you. Believe Voice lets you decide what your customers' first impression of your business is. Shouldn't something that important be in your own hands, not in the hands of the phone company?
For smaller companies, we offer hosted solutions that allow you to get direct phone numbers, call forwarding, ring groups and other features. In many cases, we can transfer your number from the phone company.
For larger firms, we suggest using a dedicated VoIP server, which can be hosted either by you or by us. This allows you to have as many numbers and extensions as you need, and to add or delete them when necessary. A dedicated server solution also gives you access to call logs, detailed reports and customization menus that allow you to change how your phone system works.
Whatever the size and needs of your business, we can create a phone system that fits you. Call us today at 410-902-0070.