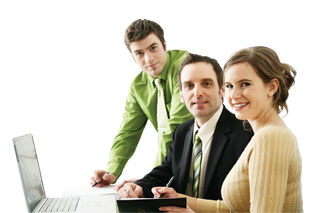 Solutions
---
An advantage of wireless over landline bandwidth is the ability to upgrade your bandwidth with a quick phone call. Going from a single T-1 to 2Mbps of bandwidth, just a 33% speed increase, would take 45-60 days using traditional landlines to pull a second T-1! Even though you don't need the full capacity of the second T-1. Believe Wireless will have you upgraded the same day even to DS-3 speeds!
Put our wireless internet knowledge to work for your organization, marina, multi-tenant building or apartment complex to offer hotspot access. Let us work with you to offer high-speed internet access to your tenants with no equipment costs and a residual revenue stream to increase your bottom line. Your tenants benefit by lowering their internet access fees and getting faster speeds as a result!
All business-class circuits are monitored 24 hours a day, 7 days a week for continous uptime. Support staff are paged and e-mailed within 3 minutes of a monitored outage. Both our broadband and T-1 packages are excellent for hosting web servers, corporate mail servers or file servers.
Call a sales associate if your bandwidth needs exceed a full T-1 or partial DS-3. BGP routing can also be setup for customers looking to supplement their existing connections or for redundancy.